Mrs. Elizabeth D. Berry
Mrs. Abbie McDuffee Chase
Mrs. Carrie H. W. Hussey
Mrs. Ella S. G. Leavitt
Mrs. Nellie F. McDuffee
Mrs. Martha A. Safford
Mrs. Josephine W. Sweet
Mrs. Adelaide C. Waldron
Miss Annie Wallace
Mrs. Harriet A. C. Wentworth
Mrs. Lydia H. Wentworth
Mrs. Millie A. G. Worcester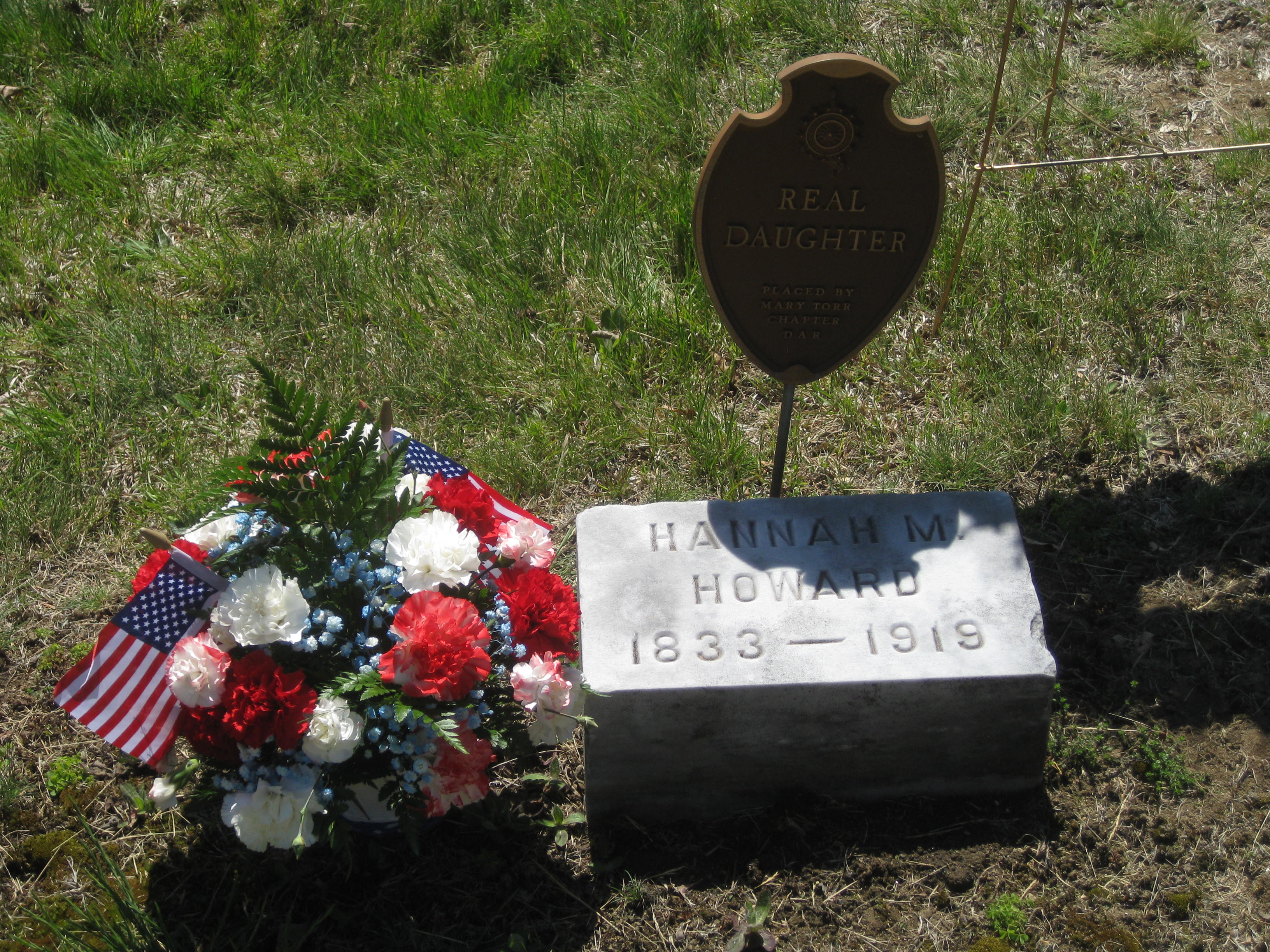 We are proud to have Real Daughter Hannah Maria Brown Howard as an early member of the chapter.
Hannah Brown was born in June of 1815, to Joseph and Jennie Brown. Hannah married John Howard, and they had eleven children.
Her father, Joseph, served as a private in the Continental Army in Captain Joseph Parsons' Company from Rye, New Hampshire, for the defense of Portsmouth against the expected attack of the British fleet. Mr. Johnson was stationed at Great Island, where Fort Constitution now stands, and remained there until the evacuation of Boston. In September of 1776, Mr. Johnson became a member of Captain McDuffee's Company, which marched to Ticonderoga and served until the surrender of Burgoyne at Saratoga in October of 1777.
The information on her marriage, parents, and birth comes from her DAR application written in her own hand. In a letter dictated to a neighbor when she was 102 years old she said, "the Daughters of the Revolution have been more than kind. The pension I recieve (sic) makes life much easier than at first. I rec'd a Gold Spoon in token of their kindness and when I feel out of sorts and lonesome, I look at that dear spoon, and am glad to think I have that, in remembrance of my Father's Duty & time. It is about all I have in that respect and I love it, it makes me look back to those days when I had that dear old man with me."
She died in Milton, New Hampshire, in 1919, at the age of 104.