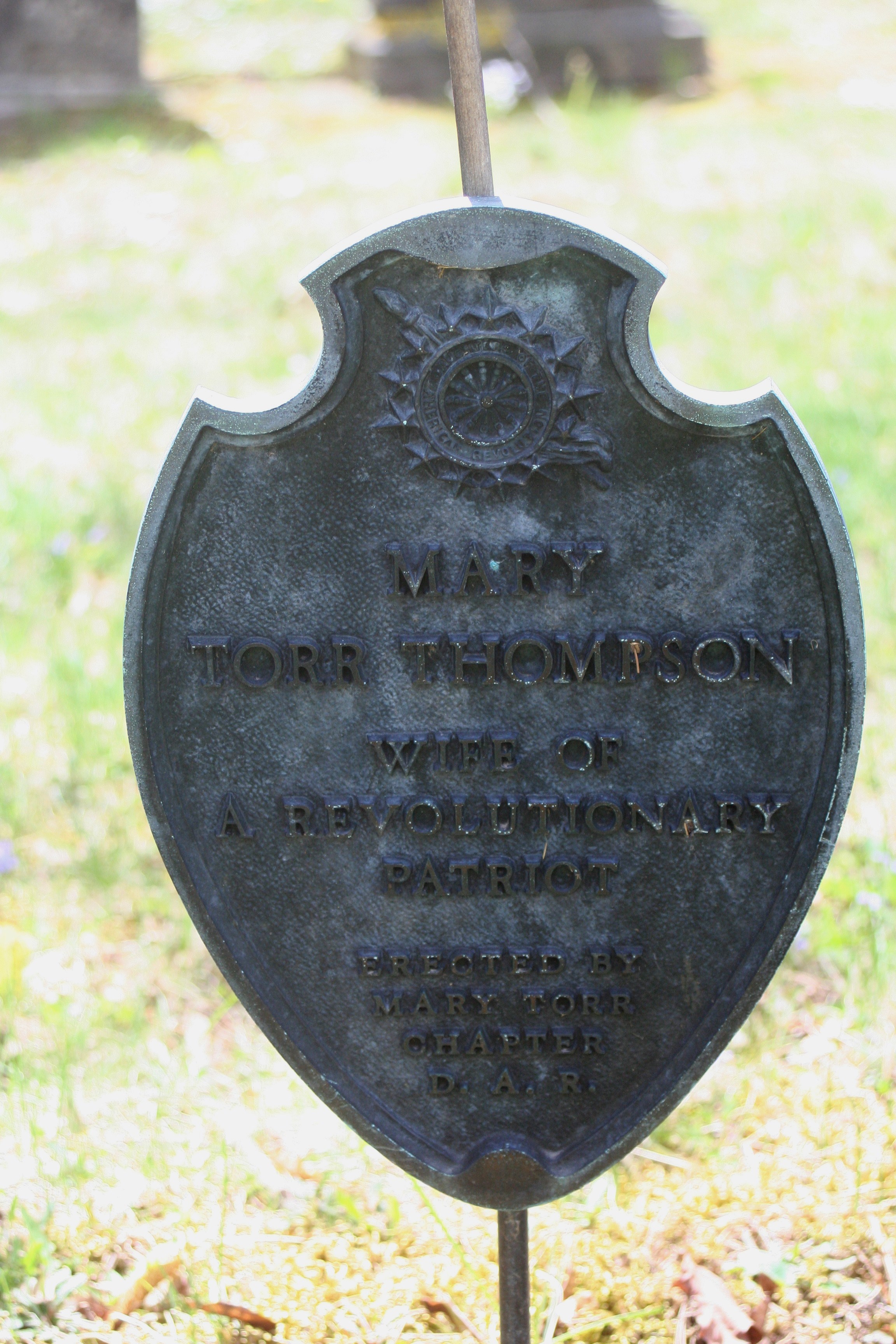 Mary Torr was born on September 1, 1740, in Durham, New Hampshire. She was the daughter of Vincent Torr and Lois Pinkham. Vincent was a native of Devonshire, England, who settled in Dover, New Hampshire, about 1740. Vincent came to the colonies to be the heir of his uncle, Benedictus Torr, of Dover. Vincent Torr's family were apparently people of substance. Vincent's son, Simon, settled in Rochester, where he amassed a fortune and where his descendants still live.
Mary married Ebenezer Thompson on May 22, 1758.
"Judge" Ebenezer Thompson studied medicine early in his career but changed his focus to politics. He played an active role in resistance to the Crown prior to the outbreak of the American Revolution; including participating in the seizing of gunpowder from Fort William and Mary in December of 1774. Ebenezer served as Secretary of the State Committee of Safety during the war and, following the surrender, served as the first Secretary of State for New Hampshire. Ebenezer served as state senator, Justice of the Inferior Court of Common Pleas and Justice of the Superior Court of Judicature. He held the position of Judge of the Court of Common Pleas for Strafford County from 1796 until his death in 1802.
Not much is known about Mary. It is recorded that she was a woman of keen intelligence, and was eager to put forth every effort in the cause of liberty. Responding to the need to outfit a company of soldiers in uniform, Mary organized her neighbors into groups to spin, weave, and sew clothing. It is reported that they worked seven days a week to clothe men in the Continental Army.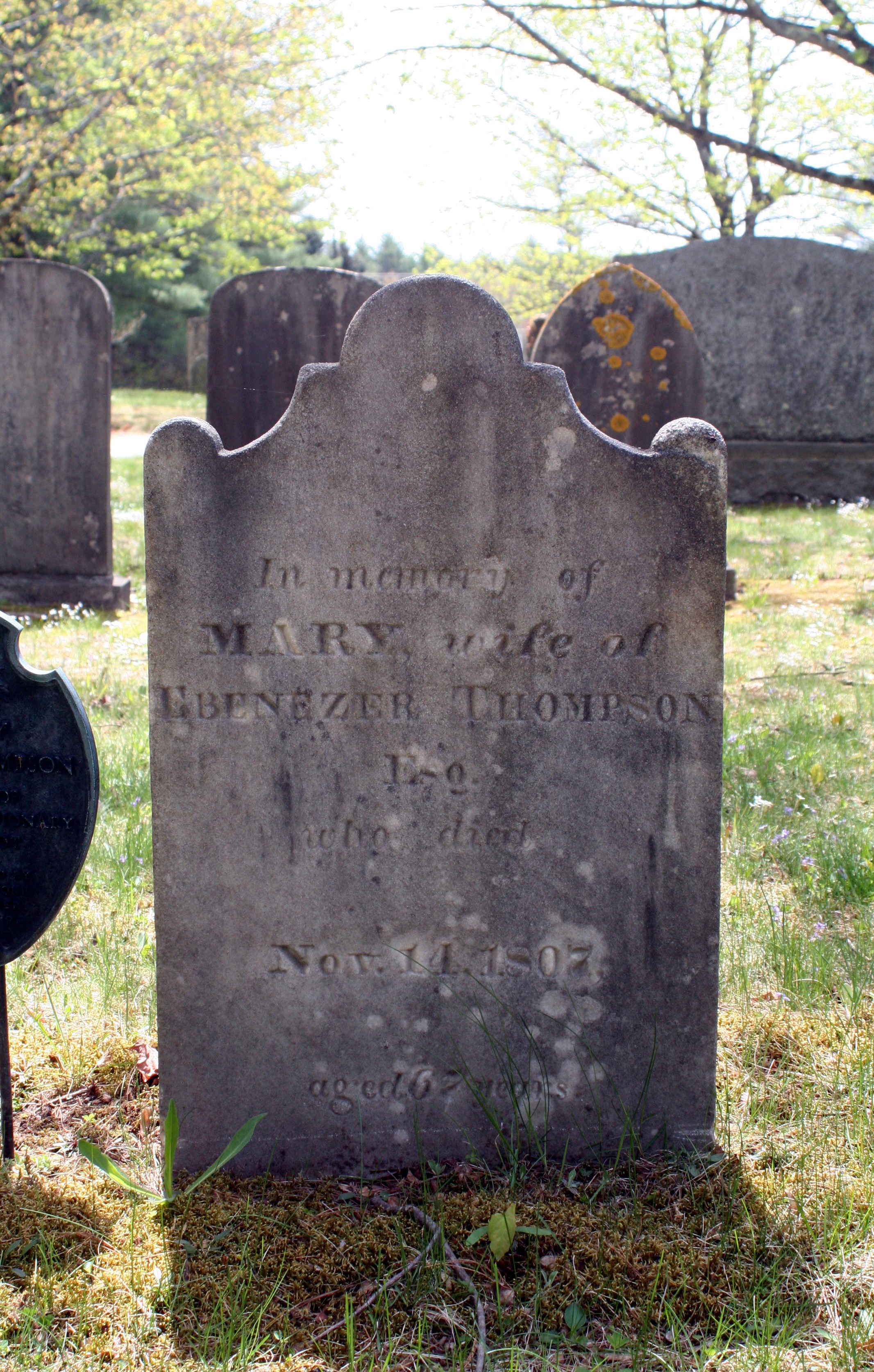 Mary and Ebenezer had five children, among them Benjamin Thompson, Sr., whose son, Benjamin, was the benefactor of the University of New Hampshire.
Mary died on November 14, 1807 at the age of 67.
She is buried with her husband in the Durham Cemetery, Durham, New Hampshire.